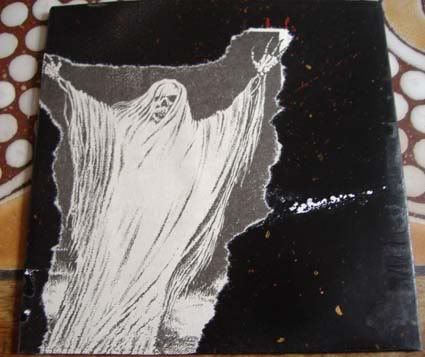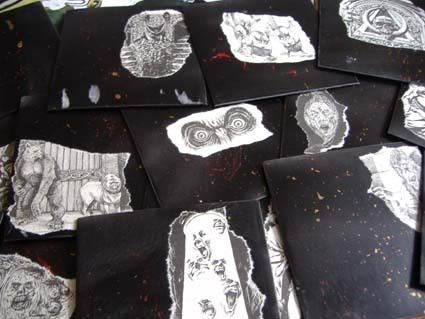 I have all of about
three
copies of the Fossils- to a reason cd-r left so email me quick if you'd like one! £3ppd in the UK...
"New Fossils cd-r on Feral Recordings, "To a Reason". 6 tracks, 43 minutes, 24 copies all in individually handmade covers that boast some Steve Jackson/Dungeons and Dragons styled art.
With releases on Fag Tapes and Arbor i guess you must know the Fossils sound by now ("Contorted PCP tones, metal percussion and zaps of electroconvulsive brain-fry" say Volcanic Tongue), the thing about this release is just how damned intimate it sounds. It's as if someone has locked David in your basement and he's clambering amongst the water pipes (scalded by red hot steam) moaning pitifully to himself as he peers through cracks in the floorboards listening to fragments of conversation and blasts of tv static."